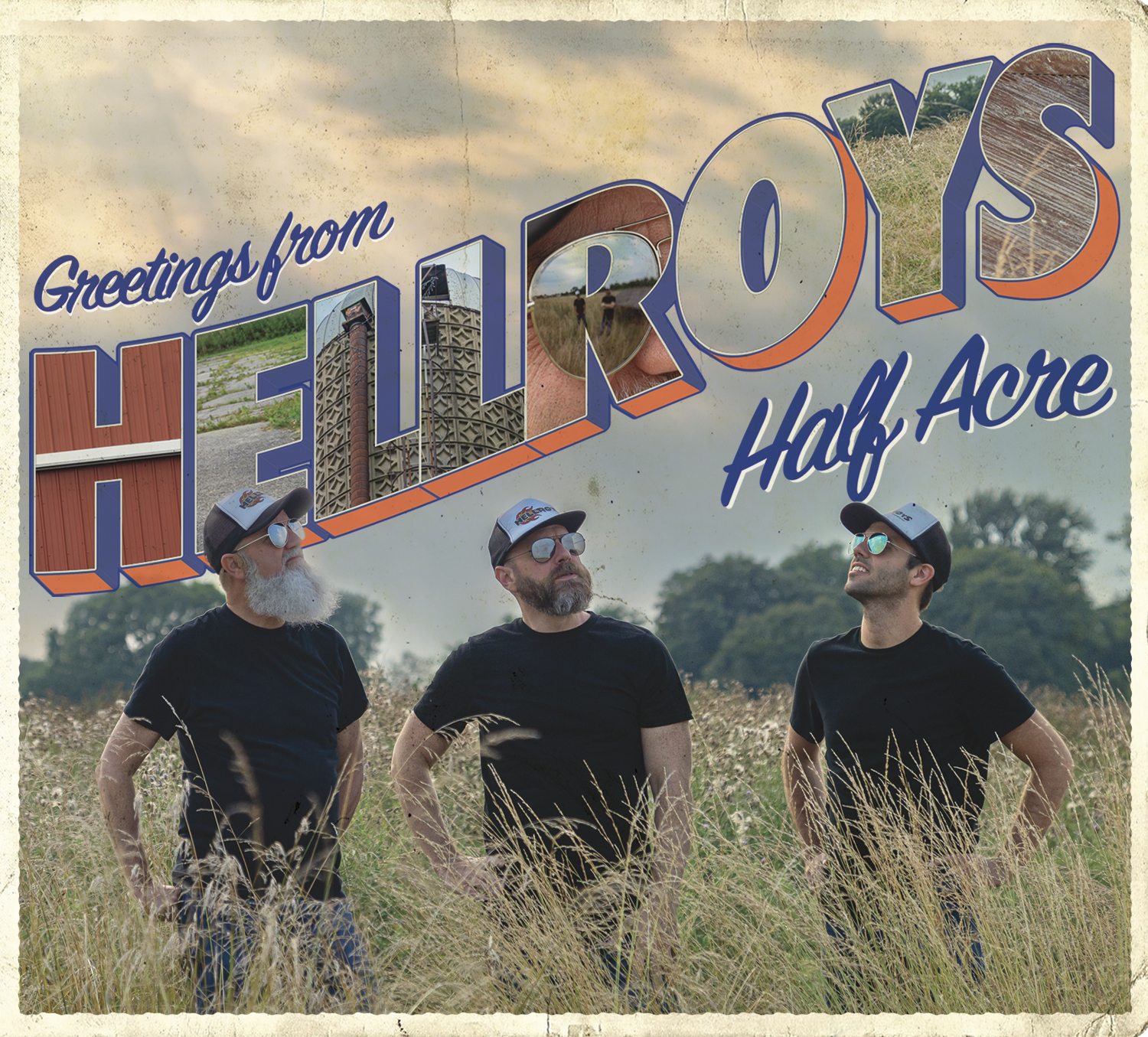 We know what you're thinking: "What the hell, HELLROYS?! Where's that new record with the songs Mojo Nixon called "the HELLROYS' new SUPER HITS!"
Well, the HELLROYS Half Acre is now available from the HELLMart! Click here to order.
The streaming release date is 9/29/23, but you can order it now directly from your old pals, the HELLROYS!
Here's the track listing:
Asshole Dog
Sodomy By the Lake (CMA Song of the Year)
The F-Word 27 Times <==FEATURED ON SXM OUTLAW COUNTRY!
(My Hand Is) Prettier Than You
This Truck Is Drunk
Drink to Forget (Then I Forget Why I'm Drinking) <==FEATURED ON SXM OUTLAW COUNTRY!
Between Satan & the Skull
Stole My Heart (And My Kidney)
It's Only Make Believe (Conway Twitty cover)
Big River (Johnny Cash cover)
Santa Claus Is A Commie
Get on it! Get the HELLROYS Half Acre today!