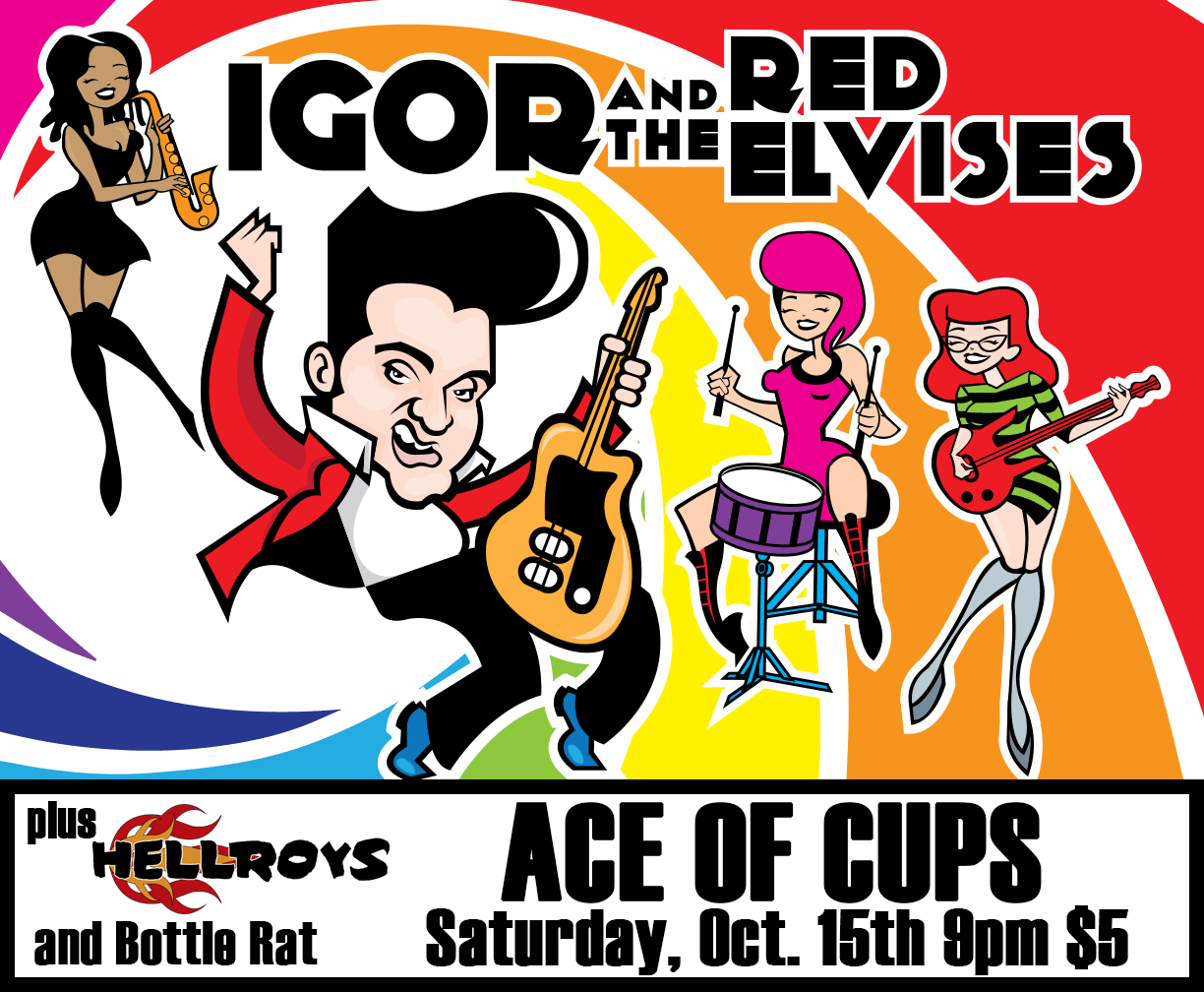 Igor and the Red Elvises has been described as "The best party band in Los Angeles"  by LA Weekly and "More irresistible than matryoshka dolls and more potent than a Molotov cocktail" by the Minneapolis Star Tribune.

Come out and see for yourself as America's favorite country midwestern band, the motherscratchin' HELLROYS joins Igor and the Red Elvises for a night of wild, energetic fun & dumb country noise.

Tickets are available here!
Igor and Red Elvises 
with the HELLROYS and Bottle Rat
at the Ace of Cups
2619 N High St, Columbus, Ohio 43202 
Tickets: $5 
Doors 9pm 
21+