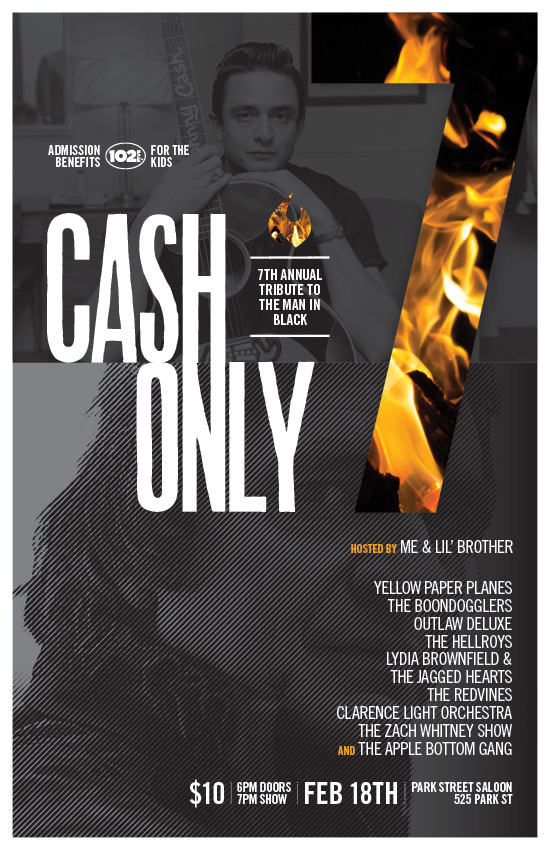 Join the HELLROYS and friends for the 7th annual CASH ONLY - A Tribute to Johnny Cash! 
On Saturday, February 18, nine of Columbus' best bands will play nothing but Johnny Cash songs for one night only. 
ALL CASH. ALL NIGHT. NO REPEATS.
Tickets available through Ticketweb or at RECORDS PER MINUTE (RPM)! 
Doors open at 6:00 pm with the $10.00 admission going to CD102.5 for the Kids.
The show starts promptly at 7:00 pm.